vacilando's Experiences
shared over 3 years ago dropped the hook at 39.009831 N, 1.297148 E
---
This is gorgeous cove, but only enough room for 4 to 5 medium sized yachts. Holding ground is sand, but fairly deep. Expect to drop your anchor in 30 to 50 feet.  There are several mooring buoys on the north end, but they are privately owned. A swim area is sectioned off and usually crowed with tourists from the hotel on the shore. 
---
shared over 3 years ago dropped the hook at 38.334349 N, -0.485302 W
---
A Very Nice Marina
This marina is crowded, but very nice and close to shopping to re-provision on food and supplies. It is home to many of Spain's finest cruising yachts and expect an expensive marina bill if you stay here for a long time. It is close to some of the best sailing spots in in the mediterranean sea.
Close to the Balearic Islands
One of the best feature of this marina is that it is a day's sail to the gorgeous Balearic Islands. You can spend weeks cruising the islands and then come back to this safe and secure marina.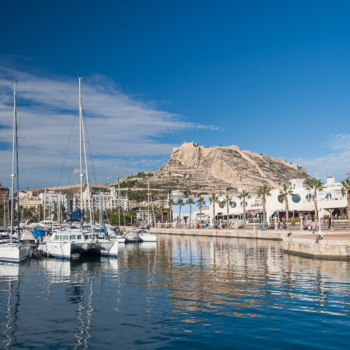 ---